13

abr, 2021
How to slice a whole pata negra ham correctly?
Slice a whole pata negra ham is something about practicing and slicing many hams until making the perfect cut. In order to correctly make the cut and make the most of our piece of ham and shoulder, we have to take into account the following questions: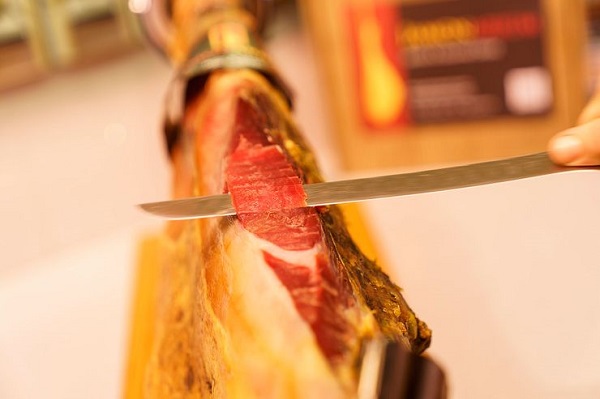 Parts of the ham
Before start slicing a ham or a shoulder, it is highly recommended to know the parts of the ham. Those are maza, contramaza, codillo, punta and caña. According to how big they are, the amount of fat there is per each part and how is going to take to eat it, it is recommended to start slicing from different parts.
Where from is better to start slicing?
At the end of the day, that depend on how long it will take to slice and consume the whole piece. There are two possibilities for start slicing the piece: maza and contramaza. Maza is the widest and more tender part of the ham, meanwhile contramaza is the narrow and more drier part of the ham. If it is going to take a long time to consume it, we recommend starting by the babilla in order to avoid over drying it and wasting our ham piece.