Jamonarium's team, always on the ham line: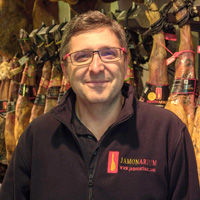 Carlos. Product & logistics. "The architect of Jamonarium, building bridges out and about"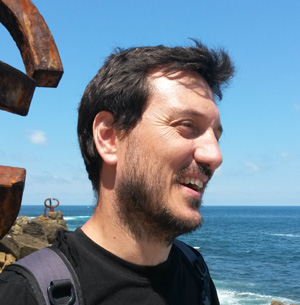 Alex. Professional accounts. "The diver of Jamonarium, always searching for new unexplored seas"

Sergi. Store Manager in Barcelona. "The Jamonarium's runner, slowly but surely, always wins"

Sergi. Tienda y bodega. "El mago de Jamonarium, te explica un vino, te lo imaginas y te lo llevas"

Anabel. Administration. "The calm of Jamonarium, everything is under her eficient control"

Sara. Customer care and Transport. "The voice of Jamonarium, answers even to the stones"