22

ago, 2019
Which are the parts of hams?
Both ibérico and serrano hams have 5 parts which are very defined and the kind of meat may vary among them. Each part provides different kind of slices and curing degrees. This information may be very practical at the time to place whole pieces into the ham holder or choosing boneless hams sold in parts and making a better profit of them.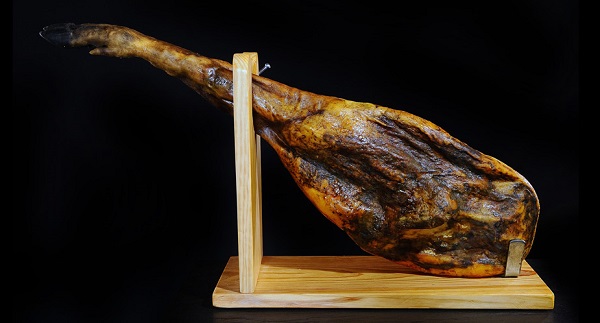 Other important difference among them is the flavour and texture of the meat. Depending from which part the meat has been extracted, its favour may be more or less intense as well as more cured or more tender. The exact parts of whole ham pieces are the following:
Parts of whole hams
Maza: This is the biggest part of hams, as well as being the more tasty. The meat of this part is the most juicy as it has higher percentage of infiltrated fat into the muscle mass and has a higher percentage of surface fat.
Contramaza or Babilla: This is just the opposite part to the maza. It is not as big as the maza, as well as it doesn't have as surface fat. Actually, this is the narrowest part of the piece and and it is more cured and covered with less fat in comparison to the maza. We start starting the ham from this part as it has less fat and we will avoid over drying the ham.
Codillo: This part is located between the caña and the maza. This part of the piece is very aromatic, sweet and tasty. It is also the most fibrous part of the piece and with abundant fat.
Punta: This the opposite part to the hoof. It is considered one of the tastiest parts of the piece, but it is also the most salty with a good fat level
Caña: This is the part of the ham which is closest to the hoof. This part is very thin and stylized. This part is also very fibrous, perfect to prepare some "tapas" with small cubs of ham.